Is acupuncture a safe practice?
Every year, millions of individuals receive acupuncture treatments that are safe and without complication. The Order of Acupuncturists, which governs the profession in the province of Quebec, requires all acupuncturists to use single-use sterile needles. In Quebec, the only training available for acupuncture is a very demanding 3-year program in Traditional Chinese Medicine and Western medicine as well.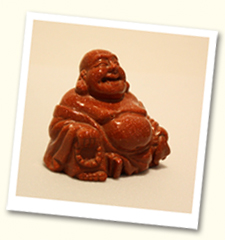 What should I expect during the treatment?
The first part of the treatment consists of filling out a questionnaire that will enable your therapist to find the source of the problem. Then, you will be asked to lie down on a table in a relaxing atmosphere. If needles are required for your treatment, please note that you will hardly feel them being inserted and they will be completely imperceptible when in place. Because the needles are as thin as thread, the feeling is nowhere near what you feel when you get a shot or have blood taken.
How many treatments will I need?
The number of treatments will depend on the severity and the complexity of your health problem and on how long you've had this condition. Sometimes, the patient's willingness to modify certain lifestyle habits will also have an impact on the number of treatments needed. It should be pointed out that acupuncture does not take charge of patients but guides them through the healing process.
Western medicine and the success of acupuncture...
Western medicine uses various explanations for acupuncture's effectiveness: the interference of the painful messages sent to the brain as well as the release of the inflammatory phenomenon result in better blood circulation and gland stimulation, which releases various hormones such as endorphins.
Is it just a placebo effect?
The success of acupuncture treatments on children and animals is proof that it is not simply placebo effect. Based on scientific research, the effect of acupuncture is explained by the interaction of several biological systems in the body: the nervous system, the hormonal system, the vascular system, the immune system.