Need more information?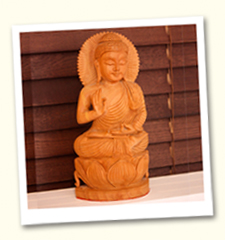 Quebec Order of Acupuncturists
(in french only)
You will find a lot of information about acupuncture and its practice in Quebec as well as the members' list. As any professional order, the mission of the OAQ is to protect the public and to improve the quality of practice of the profession.


Quebec Association of Acupuncturists (in french only)
The AAQ is a private association of acupuncturists in Quebec. Their website displays information about how a consultation unfolds, the practice of acupuncture and its various applications.
The Acupuncture Program at Rosemont College
Rosemont College is the only school in Quebec authorized to provide acupuncture training. At the school clinic in Montreal, treatments given by students in their last year are monitored by teachers and are offered at a reduced rate.
The Acupuncture Foundation of Canada Institute (AFCI)
The AFCI is a dynamic and respected global partnership of certified acupuncture practitioners and leaders, advising on and promoting the demonstrated benefits of acupuncture and providing an inclusive and diverse range of integrated continuing education programs in acupuncture, to regulated health professionals.