Quality care for your needs
The Helene Pouliot Acupuncture Clinic is a welcoming place for people in search of greater well-being. The clinic offers quality care for everyone, based on individual needs.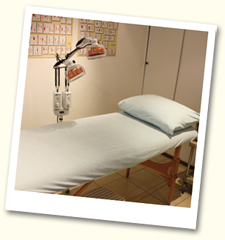 Whether the problem is musculoskeletal, systemic or psychological, each imbalance is unique and requires an appropriate approach. The therapist acts as an objective guide in helping the body reclaim its self-healing powers to bring it back into balance depending on the circumstances.
Because there are several paths towards healing, the clinic works closely with doctors and therapists (osteopaths, physiotherapists, chiropractors, naturopaths, psychologists, etc.) from other disciplines.